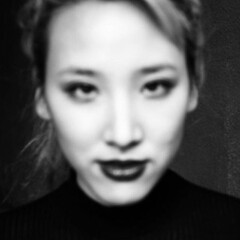 Carlene Chang
2D/3D Animator/ Gnomon Alumini
Los Angeles, United States
Summary
Korean animator Carlene Chang was born in California. She enrolled into Ringling College of Art and Design, majoring in Animation for one year, and then studied at Gnomon School of Visual Effects, Games + Animation for Computer Animation in the 2-Year Program.
She specializes in Computer and Traditional Animation, with interests toward both Narrative and Gameplay work. On the side, Carlene is in the process of creating original animations; from short to feature films.
Carlene also earned a Certificate for the 2-Year Program in Stella Adler Acting School in Los Angeles, drew illustrations for the autobiography, "The Real Adventures of 'Dennis the Menace,'" by Ellsworth Vines III, made rough storyboards for small independent films, and few theater posters for small theatre productions.
Software proficiency